How to use the New Google Analytics Interface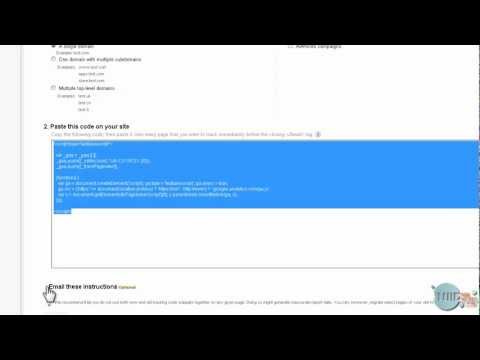 Quelle: YouTube

Have you seen the New Google Analytics Interface? Confused? Not to worry... http://bit.ly/JIIpEz

It was less than a month ago when I did a post explaining how and why to use Google Anaytics to help develop your website. At the time we could view the old and new interfaces and I showed you how to use the old one (which at the time I preferred).

However, it is now the case that you MUST use the new one, so I thought I'd give you a quick tour around the new interface. You'll see how to add your website and get tracking code to add to your website. How to create dashboards, add data widgets and set up email reporting. You'll also see some important differences between the two interfaces and the benefits of the new layout.

It's rarely comfortable to learn a new way of doing things, but don't let that put you off Google Analytics, it's still a great tool and it look s like Google are trying to create a more detailed view of your website metrics with the New Google Analytics. If that means that you can understand more about your website, it gives you more opportunities to make it successful and support your business goals: Never a bad thing.

The video is approximately 10 minutes, and if you'd like to see more on details on Google Analytics in general, you may want to look at the previous post first.

Action Time

Go ahead and explore the new Google Analytics by logging in at google.analytics.com
Create your profile, and website property
Add your tracking code to your website in whatever form is relevant. Use the tracking code provided for html websites, email it to our techie or use a WordPress Google Analytics plugin if you're using WordPress.
Create your dashboards and add widgets
Set up emails reports (your old ones should still work if you have some in place)
Sit back and wait
Over to you

Is there anything that you still find confusing about the New Google Analytics interface? Did you have any challenges and how have you overcome them? Any tips to share? Please let us all know in the comments below!
Suchbegriffe
für How to use the New Google Analytics Interface