"R.I.P. to FEMALE EMCEES" Eternia & MoSS - Road to Release EP#11 feat. MC LYTE & JEAN GRAE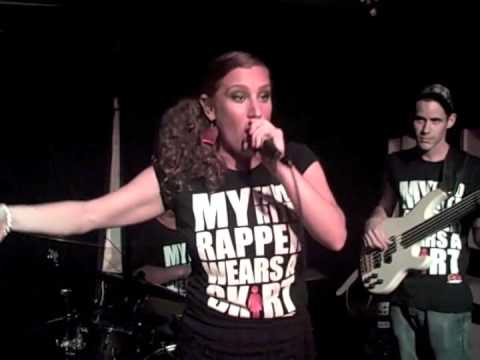 Quelle: YouTube

In Episode #11, Eternia provides a scathing critique of the "R.I.P. to All Female Emcees" media hype that has recently surfaced. She builds with the legendary MC Lyte & Jean Grae, as all 3 ladies shut down the 'where are all the female emcees?' rhetoric that has run rampant. The episode also introduces two other emcees killing the game: True Daley & Nemiss, who murk the stage... and happen to be female. If Ya (claimed) Ya Don't Know... Now Ya Know.

In the upcoming months, eternia will release steady video & audio leaks leading up to the highly anticipated release of eternia & MoSS's debut album, "AT LAST". Follow them as they shop for a record deal, promote the album, and countdown to the release date. And you just never know what special guests may pop up... stay tuned!
Suchbegriffe
für "R.I.P. to FEMALE EMCEES" Eternia & MoSS - Road to Release EP#11 feat. MC LYTE & JEAN GRAE